I'd have to say that the wine aisle in the grocery may just be my favorite. Not because I'm a raging wine guzzler but because I absolutely LOVE looking at the creative array of labels. Sometimes when I really can't decide between two similar wines, I'll typically go with the more interesting or design savvy label. Seriously, people, it pays to brand WELL. That being said, here are some of my favorite creative labels.
Inkwell Wine's Rorschach-Inspired Wine Bottles: What do YOU see?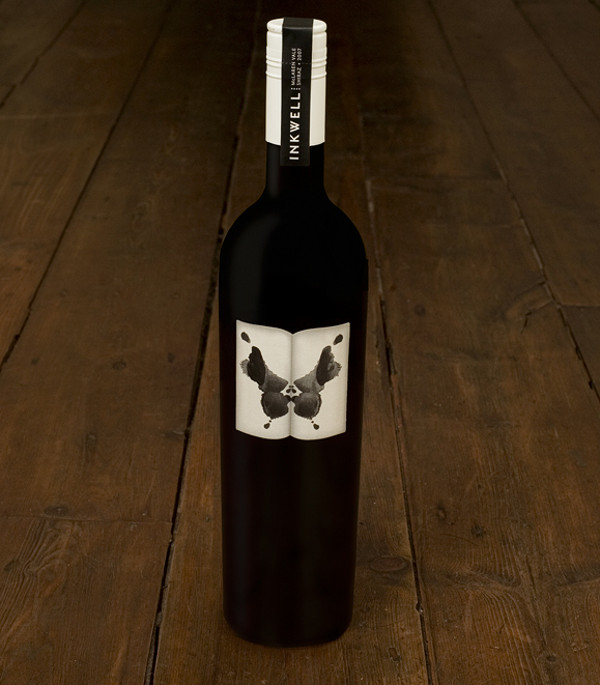 Image via
TheCoolList
Boarding Pass Shiraz: Just. Plain. Clever. I love the instructional portion! As if we didn't know...cheeky.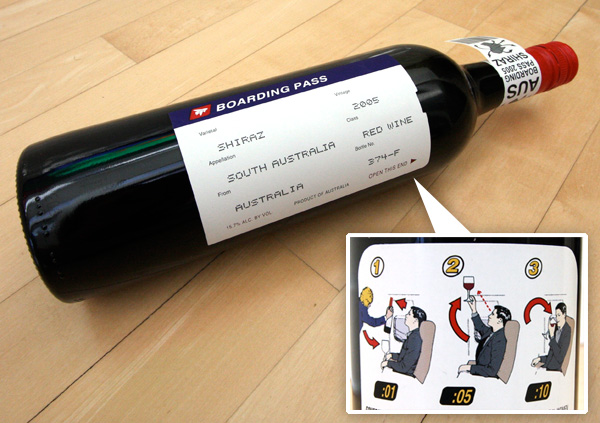 Image via
TheCoolList
Shefa Profusion Wine
"Shefa" translates to "Profusion" in Hebrew and the designer has really played up the Middle Eastern feel in a fantastic modern way.
Image via
TheCoolList
Churchill's Wines: I love the aerial images of the vineyards. It's a great mixture of a very graphic design with a strong personal connection to the land.
Image via
Designer Daily
Four Sisters: I've been a big fan of this winery's label design for a long time. The curvature of the silhouettes is so elegant and well executed.
Image via
wine.com
Monte Oton: I love the playful geometry and typography of this label.
Image via
gopherwine.com
Nabuko: Not only are the colors great but the rough abstracted drawing of the grapes is what really gets me. The clean type is always a plus.
Image via
prime.premiergroup
Orin Swift "Papillon": Match made in heaven...for me at least. B/W photography, hands, high contrast??? Sign me up! This one literally jumped off the shelf at me.
Images via
Salut! Wine Company Outlet
and
KL Wines
Educated Guess: Clever. It seems like the art of winemaking could be just about as complicated as their
label design.
Image via
Popsop.com
Root:1: Simple, nice integration of type and graphic. The root design really helps to visually elongate the
bottle itself.
Image via
Global Package Gallery